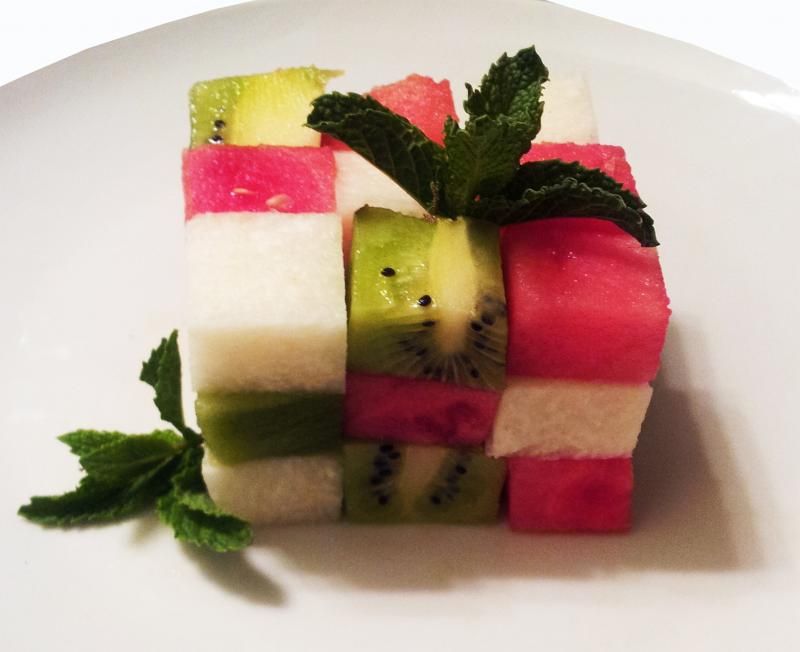 This salad could not be more simple! It's crisp and refreshing and would be great for a bbq, snack or side dish. Of course you don't have to take the time to cut perfect squares (you end up with a lot of waste this way), simply chopped and tossed together in a bowl is perfect.
One Year Ago Today
Linguini with Garlic Sauce, Basil & Pea Shoots
Two Years Ago Today
Summer Squash Soup with Almond Mint Pesto
Fresh watermelon, crisp jicama and kiwi tossed in a light olive oil, lime and mint dressing.
Watermelon Jicama Salad
serves 4
1 mini watermelon, medium cubed
1 medium sized jicama, medium cubed
4 kiwis, medium cubed
Combine together and toss with mint dressing.
Mint Dressing
3 tbl extra virgin olive oil
2 tbl roughly torn fresh mint
2 tbl lime juice
sea salt, to taste
Combine together and dress over salad.