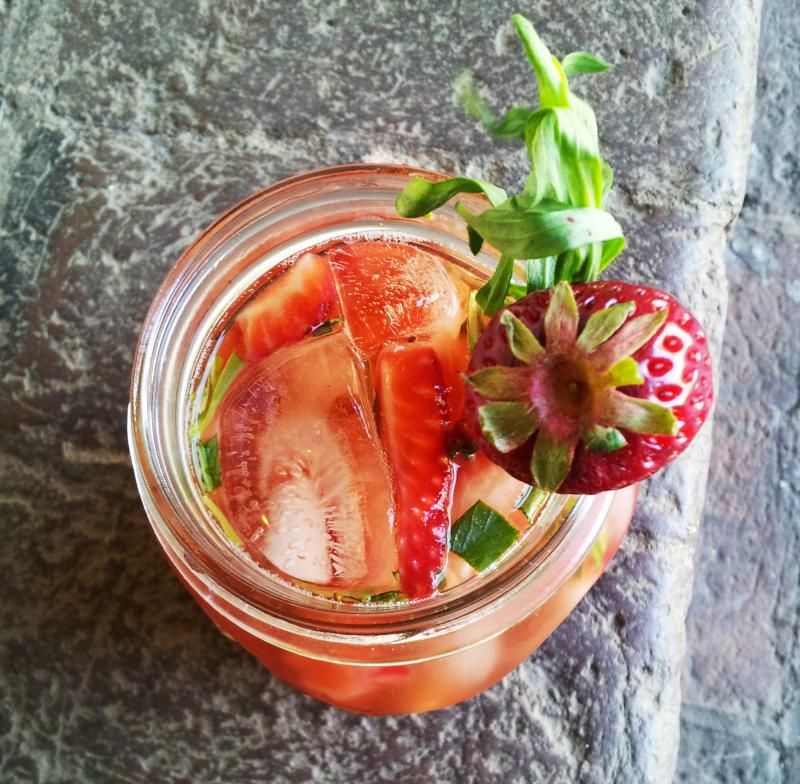 Everyone needs a great recipe for a summer time mocktail and this one is your new go-to drink!
other alcohol free drinks:
Rhubarb Lemonade
Cantaloupe Carrot Peach
Muddled fresh strawberries, tarragon simple syrup, mixed berry sparkling water and refreshing coconut water chill out with ice for a perfect porch-people watching drink.
Strawberry Tarragon Sparkler
1 pitcher: serves 4
tarragon simple syrup:
1/2 cup water
1/2 cup turbinado sugar
2 whole sprigs fresh tarragon
Combine the water, sugar and whole tarragon sprigs in a small pot and bring to a boil. Cook for 2 minutes then remove from heat and chill completely. Remove the tarragon leaves.
strawberry tarragon sparkler:
1 lb strawberries, roughly chopped
1 tbl fresh tarragon leaves, roughly chopped
4 cups mixed berry sparkling water
4 cups coconut water
1 batch tarragon simple syrup, to taste
2 cups of ice
In the bottom of a pitcher, muddle the strawberries and tarragon leaves together.
Add the sparkling water, coconut water and simple syrup to taste. Chill until ready to drink then add ice.